CUT&Tag (Cleavage Under Targets and Tagmentation) Sequencing is a next-generation sequencing-based method for the study of protein-DNA interactions. CUT&Tag is a new generation of ChIP-Seq without suffering from a number of practical and economical limitations, for it does not require cells to be lysed nor chromatin to be fractionated.
Overview
Compared with traditional ChIP-Seq methods, CUT&Tag eliminates the need for cross-linking, sonic interruption, end smoothing, and splicing. Therefore, CUT&Tag is time-efficient, requires less sample volume, has a low background signal, and is reproducible. Researchers can even use CUT&Tag for single-cell sequencing. Combined antibody-targeted cleavage induced by protein A-Tn5 fusion with high-throughput DNA sequencing, CUT&Tag identifies binding sites for DNA-associated proteins. Once the antibody binds to the target protein (transcription factor, histone, etc.), protein A binds directly to the antibody and carries a Tn5 transposase that specifically cuts the DNA fragment near the target protein and joins the DNA fragment, allowing for high-throughput sequencing after library construction. It can be used to precisely map the global DNA binding sites of any protein of interest. CUT&Tag is a prominent technology that can turn the study of protein-DNA interactions into a routine operation similar to PCR reactions, which will have revolutionary implications for the study of gene regulation, epigenetics, and many other fields.
Features
| Low Sample Requirement & Efficient | Genome-Wide | Bioinformatics Analysis | One-stop Service |
| --- | --- | --- | --- |
| Sensitive, efficient, repeatable, low background noise, and less sequencing depth is required. | Precisely map the global DNA binding sites of any protein of interest. | Our integrated bioinformatics pipeline can be tailored to suit your project. | Provides one-stop service for library construction, sequencing, sample QC and data analysis. |
Project Workflow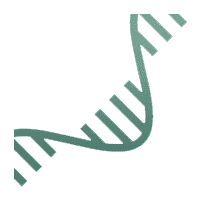 1. Sample Preparation
DNA purification;
quality assessment and quantification.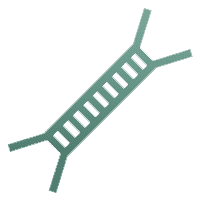 2. Library Preparation
fragmentation;
library preparation.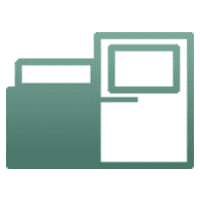 3. Sequencing
Illumina HiSeq;
PE 50/75/100/150.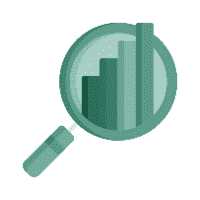 4. Data Analysis
Visualize and preprocess results, and perform custom bioinformatics analysis.
Bioinformatics Analysis Pipeline
In-depth data analysis:
Data quality control;
Spike-in alignment & scaling factor;
SEACR peak calling and Fragment proportion in Peaks regions;
Data visualization;
Differential analysis;
Additional alternatives.
Sample Requirements
Cell sample ≥ 50,000 cells; Tissue sample ≥ 5 mg
Sample Storage: Samples is recommended be frozen in liquid nitrogen and stored at -80°C.
Shipping Method: Samples are supposed to be stored in a 1.5 mL microcentrifuge tube, sealed with sealing film. Shipments are generally recommended to contain 5-10 pounds of dry ice per 24 hours.
Deliverable: FastQ, BAM, coverage summary, QC report, full statistical analysis & alignments, custom analysis reports on customer request.
References:
Kaya-Okur HS, Janssens DH, Henikoff JG, et al. Efficient low-cost chromatin profiling with CUT&Tag. Nature Protocols. 2020:1-20.
Kaya-Okur HS, Wu SJ, Codomo CA, et al. CUT&Tag for efficient epigenomic profiling of small samples and single cells. Nature communications. 2019;10(1):1-10.
* For Research Use Only. Not for use in diagnostic procedures.