RNA Antisense Purification (RAP) is an RNA-centric biochemical purification method that is used to study the interaction between RNA and DNA, RNA and proteins. Integrating RAP with next-generation sequencing (NGS)-based RNA-Sequencing, RAP-Seq is a general approach for mapping the localization of a given lncRNA across the genome as well as studying their functions and mechanisms.
Overview
RAP is the critical step for library preparation of RAP-Seq, which involves the isolation of lncRNAs with a set of long antisense oligos that are designed and used to capture the probe-RNA-chromatin complexes. In this process, cells are firstly crosslinked and lysed, followed by DNase I chromatin digestion of DNA fragments. The RNA mixture is dephosphorylated and the antisense probes are hybridized with lncRNAs. And the RNA probes are pulled-down with streptavidin to separate the cDNA fragments of interest. After the captured complexes are eluted, a second adaptor is ligated and amplified before sequencing. RAP-Seq requires minimal amplification steps during RNA sequencing post-purification of lncRNA complex and can be used in the genomic mapping of lncRNA targets,
Features
| High Sensitivity | High Specificity | Bioinformatics Analysis | One-stop Service |
| --- | --- | --- | --- |
| High resolution and sensitivity | Long RNA probe length provides high binding affinity to the target lncRNA | Our integrated bioinformatics pipeline can be tailored to suit your project. | Provides one-stop service for library construction, sequencing, sample QC and data analysis. |
Project Workflow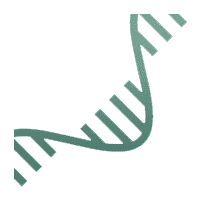 1. Sample Preparation
RNA purification; quality assessment and quantification.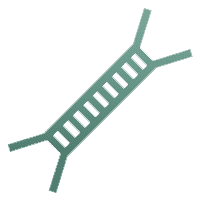 2. Library Preparation
RNA fragmentation; cDNA library preparation.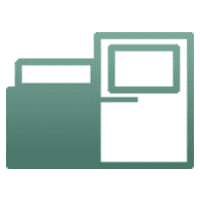 3. Sequencing
Illumina HiSe; PE 50/75/100/150.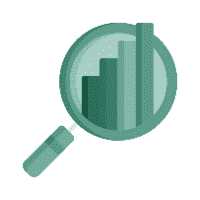 4. Data Analysis
Visualize and preprocess results, and perform custom bioinformatics analysis.
Bioinformatics Analysis Pipeline
In-depth data analysis:
Profiling of lncRNA
Predict novel lncRNA
Detect novel and rare transcript variants
Differential expression analysis of transcripts
Target gene prediction and functional analysis
GO/KEGG analysis
Annotation
Sample Requirements
RNA sample quantity ≥ 50 ug.
Please make sure that the RNA is not significantly degraded.
Sample storage: RNA can be dissolved in ethanol or RNA-free ultra-pure water and stored at -80°C. RNA should avoid repeated freezing and thawing.
Shipping Method: When shipping RNA samples, the RNA sample is stored in a 1.5 mL Eppendorf tube, sealed with sealing film. Shipments are generally recommended to contain 5-10 pounds of dry ice per 24 hours.
Deliverable: FastQ, BAM, coverage summary, QC report, custom bioinformatics analysis.
References:
Engreitz J, Lander ES, Guttman M. RNA antisense purification (RAP) for mapping RNA interactions with chromatin. Nuclear Bodies and Noncoding RNAs; 2015. p. 183-97.
Engreitz J. RNA Antisense Purification (RAP): Experimental Protocols. 2014.
* For Research Use Only. Not for use in diagnostic procedures.