Thiol (SH)-linked alkylation for the metabolic sequencing of RNA, short for SLAM-Seq, is an orthogonal-chemistry-based transcript-mapping method that detects 4-thiouridine (s4U) (a type of nucleoside analog) which incorporates into total RNA at single-nucleotide resolution. SLAM-Seq can be used to map the dynamics of RNA-polymerase-II-dependent gene expression and is an accessible, rapid, scalable, and cost-effective method for studying mechanisms of gene regulation.
Overview
SLAM-Seq is a next-generation sequencing (NGS)-based technology for direct quantification of 4-thiouridine (s4U)–labeled mRNAs within the total mRNA pool. This procedure is achieved through the introduction of s4U to thymine and alkylation of the thiol group, which makes modified T deem to be cytosine and induces misincorporation of guanine during reverse transcription instead of adenine, enabling the detection of s4U as thymine-to-cytosine conversion in 3' -end mRNA-sequencing. By sequencing these G mismatches, the newly synthesized mRNA, or other long RNAs and small RNAs can be directly quantified. Integrating rapid chemical-genetic perturbation and SLAM-seq establishes a simple yet powerful strategy for probing specific and global direct functions of transcription factors and cofactors. Meanwhile, SLAM-seq also allows for the study of intracellular RNA dynamics, from transcription, RNA processing to RNA stability when combined with metabolic labeling protocols.
Features
| High Sensitivity | High Specificity | Bioinformatics Analysis | One-stop Service |
| --- | --- | --- | --- |
| High resolution and sensitivity | Long RNA probe length provides high binding affinity to the target lncRNA | Our integrated bioinformatics pipeline can be tailored to suit your project. | Provides one-stop service for library construction, sequencing, sample QC and data analysis. |
Project Workflow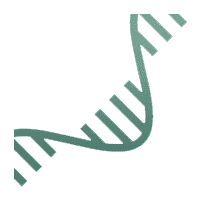 1. Sample Preparation
RNA purification;
quality assessment and quantification.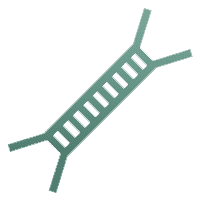 2. Library Preparation
RNA fragmentation;
cDNA library preparation.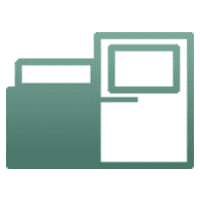 3. Sequencing
Illumina HiSeq;
PE 50/75/100/150.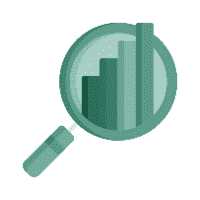 4. Data Analysis
Visualize and preprocess results, and perform custom bioinformatics analysis.
Bioinformatics Analysis Pipeline
In-depth data analysis:
Data quality control;
Reference-based mapping;
SNP calling;
Gene annotation;
Thymine-to-cytosine (T>C) counts and expression quantization (longRNA);
Total T coverage;
Two-sided beta-binomial test;
GO and KEGG pathway analysis
Sample Requirements
RNA sample (concentration ≥ 1 ng/µL, quantity ≥ 5 µg)
1.8 ≤ OD260/280 ≤ 2.2, OD260/230 ≥ 2.0, RIN ≥ 6.5, 28S:18S ≥ 1.0.
Please make sure that the RNA is not degraded nor contaminated.
Sample storage: RNA can be dissolved in ethanol or RNA-free ultra-pure water and stored at -80°C. RNA should avoid repeated freezing and thawing.
Shipping Method: When shipping RNA samples, the RNA sample is stored in a 1.5 mL Eppendorf tube, sealed with sealing film. Shipments are generally recommended to contain 5-10 pounds of dry ice per 24 hours.
Deliverable: FastQ, BAM, coverage summary, QC report, full statistical analysis & alignments, custom analysis reports on customer request.
References:
Muhar M, Ebert A, Neumann T, et al. SLAM-seq defines direct gene-regulatory functions of the BRD4-MYC axis. Science. 2018, 360(6390): 800-5.
Matsushima W, Herzog VA, Neumann T, et al. SLAM-ITseq: sequencing cell type-specific transcriptomes without cell sorting. Development. 2018, 145(13): dev164640.
Herzog VA, Reichholf B, Neumann T, et al. Thiol-linked alkylation of RNA to assess expression dynamics. Nature Methods. 2017, 14(12): 1198-204.
* For Research Use Only. Not for use in diagnostic procedures.