Dynamic Transcriptome Analysis
Dynamic transcriptome sequencing aims to build an isoform database of different genes of a species, analyze transcripts and alternative splicing forms in different tissues, specific cells, of important periods. Based on next-generation sequencing or full-length transcriptome sequencing technologies, dynamic transcriptome sequencing can draw a fine-scale transcriptome map of cells/tissues/organs with spatiotemporal characteristics, reconstruct the dynamic network in the living system, and analyze the life process of a species from the transcript level and activity rules.
Overview
The dynamics and stage- or breed-specific expression patterns of genes may reflect the key functions they perform. Dynamic transcriptome analysis can be widely used in developmental biology research and genetics transcription regulation mechanism research, disease transcription regulation mechanism research, transcripts and alternative splicing database construction of economic species or model species, and more.
CD Genomics provides high quality and reliable dynamic transcriptome analysis service. We can identify period- or tissue-specific transcripts and construct dynamic functional networks based on the full spectrum of dynamic transcripts, as well as establish alternative splicing databases for species.
Features
| Good Fidelity & Reliability | Experienced Scientist Team | Fast and Efficient | Professional Bioinformatics |
| --- | --- | --- | --- |
| Profiling gene expression more realistically; Transcripts of different abundances can be accurately quantified. | Can provide a full set of professional services from experimental design, sample testing, data analysis, etc. | Mature process reduces unnecessary waste of samples and time, and the turn-around time is short. | Strong bioinformatic team provides conventional analysis and in-depth data analysis. |
Project Workflow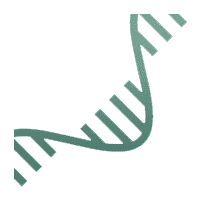 1. Sample Preparation
RNA purification; quality assessment and quantification.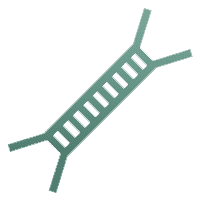 2. Library Preparation
RNA fragmentation; crosslinking reaction; PCR amplification.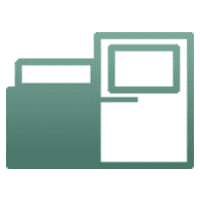 3. Sequencing Platform
Illumina HiSeq; PE 50/75/100/150; Nanopore; PacBio SMRT.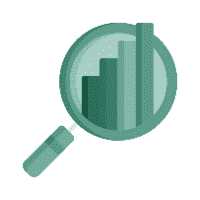 4. Data Analysis
Preprocess and visualize results, and perform custom bioinformatics analysis.
Bioinformatics Analysis Pipeline
In-depth data analysis:
Transcription identification and quantification
Enrichment analysis
Functional annotation
GO, KEGG analysis
Tissue specific transcript analysis
Co-transcript analysis
High-expression transcript analysis
Sample correlation analysis
Sample Requirements
Tissue sample: plant sample > 500mg; animal sample > 300mg
Cell sample: cell amount: above 5×106
Blood sample: Whole blood/whole blood isolated nucleated cells >3mL
RNA sample: RNA quantity: 30-300 μg; RNA purity: OD260/280 = 1.6~2.3; OD260/230 ≥ 1.5; RNA quality: 28S:18S ≥ 1.5 or RIN ≥ 7
Please make sure that the RNA is not significantly degraded.
Sample storage: RNA samples can be dissolved in ethanol or RNA-free ultrapure water, and stored at -80°C. Avoid repeated freezing and thawing during sample storage.
Shipping Method: The samples should be stored in a 1.5 mL Eppendorf tube, sealed with sealing film. Shipments are generally recommended to contain 5-10 pounds of dry ice per 24 hours.
Deliverable: FastQ, BAM, coverage summary, QC report, custom bioinformatics analysis.
References:
Han Z, Wang B, Tian L, et al. Comprehensive dynamic transcriptome analysis at two seed germination stages in maize (Zea mays L.). Physiologia Plantarum. 2020 Jan;168(1).
Miller C, Schwalb B, Maier K, et al. Dynamic transcriptome analysis measures rates of mRNA synthesis and decay in yeast. Molecular systems biology. 2011;7(1).
* For Research Use Only. Not for use in diagnostic procedures.