sdRNA (snoRNA) Sequencing
snoRNA-derived RNA sequencing (sdRNA-seq) is a next-generation sequencing (NGS)-based method to comprehensively analyze 15-30nt small RNA molecules of small nucleolar RNA in cells. These small fragments accumulate stably in cells, some of which may participate in the regulation of alternative splicing or protein translation. We provide one-stop sdRNA-seq services to help you research sdRNA in depth. Our service has demonstrated reproducible and uniform coverage for clinical FFPE samples.
Overview
snoRNA-derived RNA (sdRNA) are highly evolutionarily conserved class of small non-coding RNA. sdRNA has uniform length and with distinct sequences, which are present throughout the eukaryotes. They are often 15-30 nucleotides long, originating during the further processing of small nucleolar RNAs (snoRNAs). sdRNA can bind AGO protein like miRNA to regulate mRNA processing and translation and inhibit the expression of their target genes. Evidences are arising that abnormal expression of sdRNA in tumors is closely related to tumor development and malignant migration. RNA-seq is a technique that examines and quantifies RNA molecules in a sample using next-generation sequencing (NGS) technologies. sdRNA-seq is specifically designed to capture 15-30nt small non-coding RNA molecules in cells. We provide professional sdRNA-seq, which can comprehensively detect sdRNA profile and discover new sdRNAs. In addition, our company provided additional analysis of miRNA expression profiles. sdRNA-seq experiments contribute to our understanding of how sdRNA regulates the processing and translation of mRNA, as well as their expression levels in human cells (especially in tumor tissues), blood and urine, so as to discover and identify potential biomarkers for disease diagnosis.
Features
| All Species | Cost-efficiency | Single-base Resolution | One-Stop Service |
| --- | --- | --- | --- |
| Applicable to almost any species with or without a reference sequence. | This method can profile and quantify sdRNA and miRNA and discover novel species or variants. | Single-base resolution allows accurate detection of subtle differences in sdRNA. | We provide one-stop service from sample preparation, library construction, sequencing to data analysis. |
Project Workflow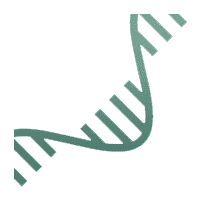 1. Sample Preparation
Quality assessment and quantification.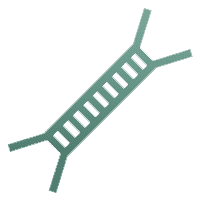 2. Library Preparation
Size selection (~15-35 nt or custom range);
strand-specific cDNA libraries.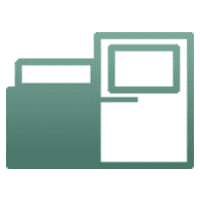 3. Sequencing
HiSeq X10/4000;
PE50/75/100/150.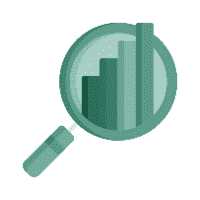 4. Data Analysis
Preprocess and visualize results, and perform detailed bioinformatics analysis reports to meet various requirements of customers.
Bioinformatics Analysis Pipeline
In-depth data analysis:
Length and distribution statistics of sdRNA
Structure prediction of snoRNA
Sequence alignment of snoRNA and sdRNA
GO anatation and KEGG pathway analysis
Predict novel sdRNA
Target gene prediction
Differential expression analysis of miRNA
Target gene prediction and functional analysis of sdRNA
Sample Requirements
RNA sample quantity ≥ 2 ug
OD260/280 ≥ 1.8, OD260/230 ≥ 1.5, RIN ≥ 7, 28S:18S ≥ 1.0
Please make sure that the RNA is not significantly degraded.
Sample storage: RNA can be dissolved in ethanol or RNA-free ultra-pure water and stored at -80°C. Sample should avoid repeated freezing and thawing.
Shipping Method: When shipping RNA samples, the RNA sample is stored in a 1.5 mL Eppendorf tube, sealed with sealing film. Shipments are generally recommended to contain 5-10 pounds of dry ice per 24 hours.
Deliverable: FastQ, BAM, coverage summary, QC report, custom bioinformatics analysis.
References:
Ryan J T, Evgeny A G, Timo L, et al. Small RNAs derived from snoRNAs. RNA, 2009, 7, 15(7): 1233-1240.
Elena S M, Youri H, Anton K, et al. C/D-box snoRNA-derived RNA production is associated with malignant transformation and metastatic progression in prostate cancer. Oncotarget, 2015, 6: 17430-17444.
Scott M S, Ono M, Yamada K, et al. Human box C/D snoRNA processing conservation across multiple cell types. Nucleic Acids Res, 2012, 4, 40(8): 3676-3688.
* For Research Use Only. Not for use in diagnostic procedures.