Long non-coding RNA Sequencing (lncRNA-seq)
Overview
Features
Workflow & Analysis Pipeline
Sample Requirements
Cases & FAQ
Resources
Inquiry
CD Genomics provides highly sensitive strand-specific lncRNA-seq service for lncRNA profiling and quantification, novel lncRNA identification and annotation, revealing lncRNA functions and biology and providing vital insights into disease mechanisms and cell biology. Please contact our expert team to discuss how our lncRNA-seq service can refine your NGS projects.
Overview
Long non-coding RNAs (lncRNAs) are a large class of RNA molecules exceeding 200 nucleotides in length that do not encode proteins. lncRNAs encompass nearly 30,000 different transcripts in humans, hence lncRNA transcripts account for the major part of the non-coding transcriptome. lncRNAs take part in a variety of biological processes such as organization of nuclear domains and regulation of transcription, and have been implicated in several diseases. However, compared with mRNAs, most lncRNA are less well studied and their functions are largely unknown. With the development of next-generation sequencing (NGS) technologies, RNA-seq is emerging as the major transcriptome profiling method that has many advantages over traditional methods such as microarray in many aspects such as novel transcript and splice junction identification, as well as allele-specific expression analysis. lncRNA sequencing (lncRNA-seq) provides a genome-wide picture of lncRNAs in a given sample under specific conditions, revealing changes in the expression of lncRNAs, as well as lncRNA functions and biology. Strand-specific RNA-seq protocol that retains strand of origin information provides a greater resolution for sense/antisense profiling, which is necessary for the accurate identification of antisense lncRNAs.
Features
| Flexibility | Transcriptome-Wide | High Quality | Novel Transcripts |
| --- | --- | --- | --- |
| The flexibility to prepare libraries and analyze data according to your needs. | Providing transcriptome-wide lncRNAs profiling in your sample. | Generating high quality data with a guaranteed Q30≥ 80%. | High-sensitive detection of novel and rare transcripts and transcript variants. |
Project Workflow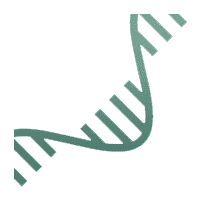 1. Sample Preparation
RNA purification; quality assessment and quantification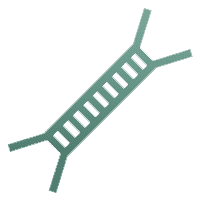 2. Library Preparation
Ribosomal RNA Removal
250~300 bp Insert cDNA Library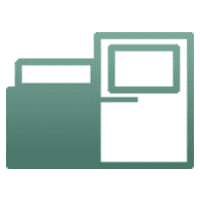 3. Sequencing
Illumina Novaseq, PE 150
≥ 80 million read pair per sample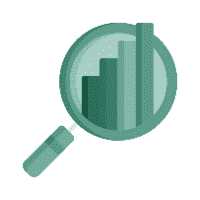 4. Data Analysis
Visualize and preprocess results, and perform custom bioinformatics analysis.
Bioinformatics Analysis Pipeline
In-depth data analysis:
Remove unqualified transcripts
Mapping to genome
Transcript assembly
Transcript expression profiling and differential expression
Novel lncRNAs prediction
Functional annotation
Target gene prediction
Sample Requirements
Total RNA sample (quantity ≥ 2 μg, concentration ≥ 50 ng/μL)
Exosomal RNA (quantity ≥ 5 ng), for more information about Exosome lncRNA-seq
Cells sample (quantity ≥ 2×106)
Tissue sample (quantity ≥ 500 mg)
RIN ≥ 7.0, with smooth baseline; OD260/280: 1.8-2.2; OD260/230: ≥ 1.8.
Sample storage: RNA can be dissolved in ethanol or RNA-free ultra-pure water and stored at -80°C. RNA should avoid repeated freezing and thawing.
Shipping Method: When shipping RNA samples, the RNA sample is stored in a 1.5 mL Eppendorf tube, sealed with sealing film. Shipments are generally recommended to contain 5-10 pounds of dry ice per 24 hours.
Deliverable: raw data as BAM files, coverage summary, QC report, custom bioinformatics analyses.
Case Studies
FAQ
References:
Liu X, Ma Y, Yin K, et al. Long non-coding and coding RNA profiling using strand-specific RNA-seq in human hypertrophic cardiomyopathy. Scientific data, 2019, 6(1): 1-7.
Zhu W, Tian L, Yue X, et al. LncRNA expression profiling of ischemic stroke during the transition from the acute to subacute stage. Frontiers in neurology, 2019, 10: 36.
Elsayed, Ahmed K., Nehad M. Alajez, and Essam M. Abdelalim. "Genome-wide differential expression profiling of long non-coding RNAs in FOXA2 knockout iPSC-derived pancreatic cells." (2023).
* For Research Use Only. Not for use in diagnostic procedures.