Whole Transcriptome Sequencing
Based on next generation sequencing, whole transcriptome sequencing provides a wide variety of applications from mRNA profiling to analyze of the entire transcriptome including both mRNA and non-coding RNA (miRNAs, lncRNAs, circRNAs). Our whole transcriptome sequencing enables a description of a competitive endogenous RNA (ceRNA) network for exploring the complicated post-transcriptional regulation mechanism.
Overview
RNA is a single-strand molecule formed during DNA transcription that is complementary to one strand of DNA. The mRNA determines the amino acid sequence of the protein and complete the process of genetic information transmission from RNA to proteins. Although non-coding RNAs such as miRNAs, lncRNAs, and circRNAs cannot be translated into proteins, they are functional RNA molecules through regulating gene expression at the post-transcriptional or transcriptional level. Profiling of coding mRNAs and non-coding RNAs is important for revealing molecular mechanisms of post-transcriptional regulation.
Whole transcriptome sequencing enables the complete profiling of both mRNA and non-coding RNAs (including microRNAs, lncRNA, and circRNAs) in a biological sample under specific conditions by combining RNA-seq with rRNA depletion and small RNA-Seq. It provide both qualitative and quantitative information on the whole transcriptome. In addition to the exploration of the competitive ceRNA network, whole transcriptome sequencing also has a wide variety of applications in clinical research and clinical diagnostics, ranging from standard gene expression analysis to advanced analysis such as pathway and alternative splicing analysis, revelation of cell type and heterogeneity, classification of tissue types and diseases, and prediction of biomarkers.
Service Portfolio
Powered by Illumina, Pacbio SMRT and Nanopore sequencing platforms, we offer services performed by de novo and reference-based transcriptome analysis of the global transcriptome response.
De novo transcriptome sequencing generates initial transcript sequences to analyze the transcriptome dynamics without reference genomes.Services can be applied to the research of animals, plants, and microorganisms.
Learn More
Reference-based transcriptome sequencing is widely used in model organisms to reveal disease pathogenesis, discover biomarkers, identify disease therapeutic targets, etc., advancing biomedical research.
Learn More
Features
| Any Species | Transcriptome-Wide | Bioinformatics Analysis | One-Stop Solution |
| --- | --- | --- | --- |
| This method can be applied to any species, from microorganisms to humans. | Profile all mRNAs, lncRNAs, circRNAs, and microRNAs, either known or unknown. | We provide a custom bioinformatics pipeline according to your project. | From sample QC, library construction, to deep sequencing and custom data analysis. |
Project Workflow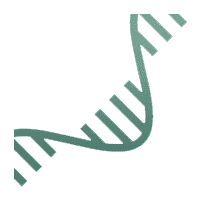 1. Sample Preparation
Quality assessment and quantification; ribosomal RNA depletion; fragmentation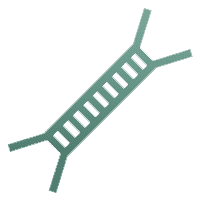 2. Library Preparation
Size fractionation selection; 18~40bp insert cDNA Library; 250~300bp insert cDNA Library.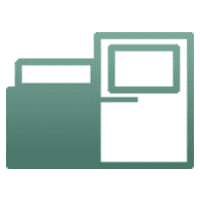 3. Sequencing
Illumina Nextseq/HiSeq; SE50, 7-10 Million Reads; PE150, >80 Million Reads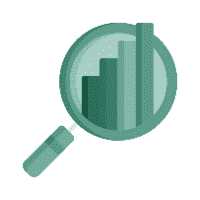 4. Data Analysis
Custom bioinformatics analyses according to your project.
Bioinformatics Analysis Pipeline
miRNA Analysis
mRNA & lncRNA Analysis
circRNA Analysis
In-depth data analysis:
Gene fusion detection
Differential expression analysis
Pathway analysis
SNV & InDel detection
Splicing analysis
Prediction of novel miRNAs, lncRNAs and circRNAs
Discovery of novel transcripts and mutations, even in FFPE tissue
Sample Requirements
RNA sample (concentration ≥ 200 ng/uL, quantity ≥ 2 ug)
1.8 ≤ OD260/280 ≤ 2.2, RIN ≥ 7.0, 28S:18S ≥ 1.0.
Please make sure that the RNA is not degraded.
Sample storage: RNA can be dissolved in ethanol or RNA-free ultra-pure water and stored at -80°C. RNA should avoid repeated freezing and thawing.
Shipping Method: When shipping RNA samples, the RNA sample is stored in a 1.5 mL Eppendorf tube, sealed with sealing film. Shipments are generally recommended to contain 5-10 pounds of dry ice per 24 hours.
Deliverable: FastQ, BAM, coverage summary, QC report, custom bioinformatics analysis report.
References:
Jiang Z, Zhou X, Li R, et al. Whole transcriptome analysis with sequencing: methods, challenges and potential solutions. Cell Mol Life Sci. 2015,72(18): 3425–3439.
Ye L, Zhou X, Huang F, et al. The genetic landscape of benign thyroid nodules revealed by whole exome and transcriptome sequencing. Nat Commun. 2017, 8: 15533.
* For Research Use Only. Not for use in diagnostic procedures.