RNA-protein interactions are complex and involved in numerous key life processes. CD Genomics relies on derived technologies such as high-throughput sequencing to map RNA interactions with target proteins, including RIP-Seq and CLIP Sequencing services. Meanwhile, we provide in-depth bioinformatics analysis services from raw data analysis to visualization results delivery to accelerate your project progress.
Overview
Post-transcriptional gene regulation plays a very important role in biological processes. To a large extent, the underlying molecular mechanisms are mediated by the physical-level interactions of RNA transcripts with a large number of RNA binding proteins (RBPs) that regulate RNA splicing, stability, nuclear export, and translation. In addition, recent studies have shown that RNA modifications act as regulatory elements of RNA-protein complexes (RNPs), which increases the complexity of their interactions.
We provide a high-throughput RNA interaction analysis platform based on next-generation and long-read sequencing platforms, which is not limited to the study of individual protein complexes and can provide multi-dimensional information on RNA-protein interactions. We are aimed to help you elucidate and map the RNA binding preferences of RBPs, to reveal the biological functions of target RNA-protein binding interactions.
Our Protein-RNA Interaction analysis service can be used to profile non-coding RNAs including lncRNA, miRNA, nucleolar small RNA (snoRNA) and untranslated mRNA regions, as well as coding RNAs. A variety of gene regulation mechanisms can be resolved in our RNA interaction solutions, such as acting as decoy molecules that substitute for protein-DNA interactions, as backbone molecules that provide spatial support for protein complexes, as guide molecules that mediate protein-protein and protein-DNA/RNA recognition, and as enhancer-like components that facilitate gene expression, etc. By mining binding sequence information and annotating unknown RNAs and proteins, it contributes to various projects on cellular homeostasis, disease mechanisms, RNA drug design, and many others.
Features
| High Coverage | High Sensitivity | Bioinformatics Analysis | One-Stop Solution |
| --- | --- | --- | --- |
| Screen and identify protein binding sites across entire transcriptome. | Combined with high-throughput sequencing technology, novel protein binding sites can be found. | Our integrated bioinformatics pipeline can be tailored to suit your project, data visualization. | One-stop solution from sample QC, library construction, to sequencing and data analysis. |
Project Workflow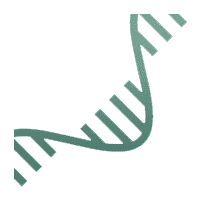 1. Sample Preparation
Quality assessment and quantification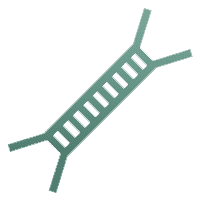 2. Library Preparation
cDNA library preparation;
library QC.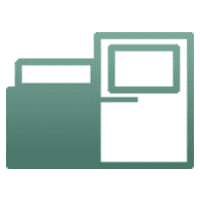 3. Sequencing
Illumina HiSeq;
PE 50/75/100/150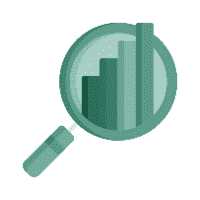 4. Data Analysis & Delivery
Visualize and preprocess results, and custom bioinformatics analysis.
Bioinformatics Analysis Pipeline
In-depth data analysis:
Raw data quality control
Peak calling and visualization
Peaks width and distance analysis
RNA abundance analysis
Generation of binding maps of different RBPs
Differential binding analysis
Motif search of enrichment sites
Fusion analysis
Pathway analysis
Sample Requirements
RNA sample (≥ 50 ug, 1.8 ≤ OD260/280 ≤ 2.2, OD260/230≥ 1.5)
Please make sure that the RNA is not degraded.
Sample Storage: RNA can be dissolved in ethanol or RNA-free ultra-pure water and stored at -80°C. RNA should avoid repeated freezing and thawing.
Shipping Method: When shipping RNA samples, the RNA sample is stored in a 1.5 mL Eppendorf tube, sealed with a sealing film. Shipments are generally recommended to contain 5-10 pounds of dry ice per 24 hours.
Deliverable: FastQ, BAM, coverage summary, QC report, custom bioinformatics analysis report.
Reference:
Ramanathan M, Porter D F, Khavari P A. Methods to study RNA–protein interactions. Nature methods, 2019, 16(3): 225-234.
* For Research Use Only. Not for use in diagnostic procedures.